The Last Blues Preacher Tells Life Story Of Gospel Legend Reverend Clay Evans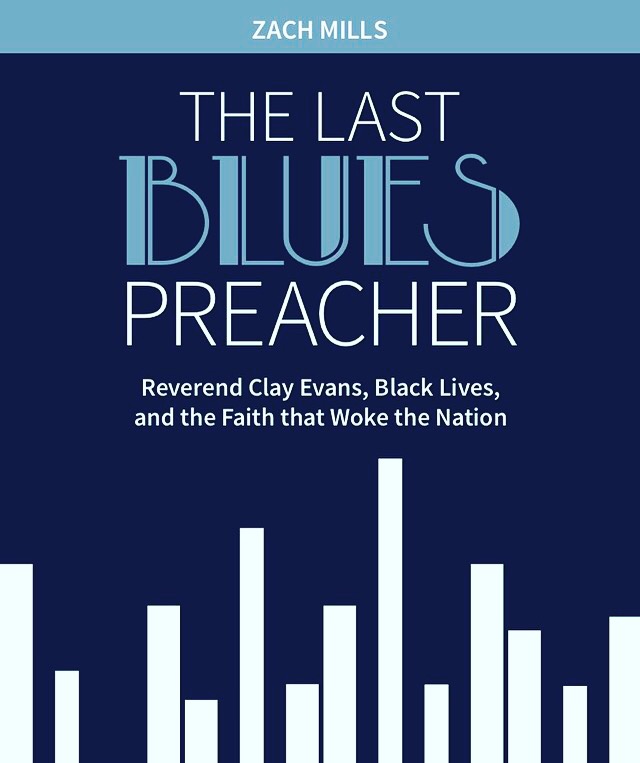 The worldwide ministry of Reverend Clay Evans gets a close look in The Last Blues Preacher, a new biography penned by communications scholar and current events observer Dr. Zach Mills. "Reverend Clay Evans is an icon, not only in Chicago but all over the world," noted Michael Evans, Clay Evans Scholarship Foundation Chicago Chairman.  "Reverend Evans has touched the lives of so many through his preaching, teaching, pastoring, the radio and television ministry of Fellowship, the numerous recordings and his continuing crusade for a better life for people both young and old.  This is a story that needs to be told to our children and their children and thank God that Zach Mills was raised up to tell this story.
The Last Blues Preacher is chocked full of interviews from individuals that have been impacted by Reverend Evans life and ministry, including Nation of Islam leader Minister Louis Farrakhan, Fr. Michael Pfleger, former presidential candidate, founder and president of the Rainbow Push Coalition Rev. Jesse Jackson, former Chicago mayor Richard M. Daley and Congressman Bobby Rush.
Brad R. Braxton, director of the Center for the Study of African American Religious Life at the Smithsonian National Museum of African American History and Culture at the Smithsonian National Museum of African American History and Culture in Washington D.C. praised The Last Blues Preacher, saying:  "The voice of Clay Evans, the legendary Chicago pastor and social activist, reverberates throughout this marvelous book.  With a poet's passion and a professor's precision, Zach Mills chronicles Evans's tenacious faith and audacious creativity.  This faith enabled Evans to overcome social barriers for the sake of social justice.  This creativity empowered Evans to use broadcast media as an electronic pulpit from which he has inspired so many.  After reading The Last Blues Preacher, you won't have the blues anymore.  Your soul will sing gospel."
Mills will make promotional stops in Chicago, Detroit, Atlanta, Dallas, Washington, DC as well as visiting Brownsville, Tennessee the birthplace of Reverend Clay Evans. Additionally, in honor of the book's release, a deluxe edition of Reverend Clay Evans and the Ship, What a Legacy is now available on all digital outlets.  The CD celebrates the music of Reverend Evans and the Fellowship Choir featuring several never before released on CD tracks.