Vincent Tharpe Scores New Management Deal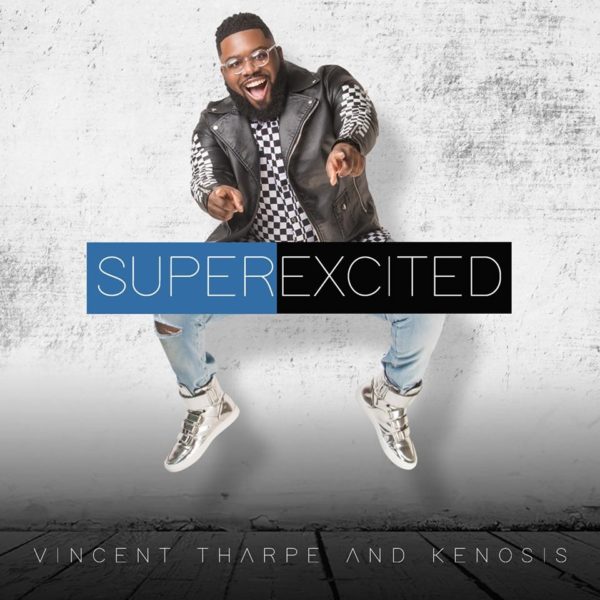 Over the past 10 years an assembly of young, vibrant voices from Memphis, TN have been making their imprint in Gospel music. With dynamic showmanship, ardent praise and dazzling vocal abilities, Vincent Tharpe and Kenosis (VTK) has marked their position as a group with mass appeal and permanency in music ministry and music entertainment. With hard work to continue polishing their talent and maturing growth in their faith and servitude to Christ, VTK is making big announcements – they are releasing a sophomore album, gearing up for a summer tour which has generated tremendous excitement for their ministry and global impact, and have a new management partnership.
In follow up to their debut 2014 Stellar Award nominated album VINCENT THARPE AND KENOSIS: LIVE IN MEMPHIS, VTK announces their forthcoming sophomore release SUPER EXCITED. Holding true to VTK's signature energetic performances and outrageous vocal skills, SUPER EXCITED will showcase even more of the group's electrifying delivery and a matured level of songwriting.
"I'm #SuperExcited about this album because it truly does describe how I feel about Jesus," says Vincent. "Every song that God gave me was specifically for this album. It is my privilege and honor to sing about and for Him."
SUPER EXCITED is available for pre-order now on iTunes and Amazon and will release July 20. In preparation for their album release, VTK will embark on a "SUPER EXCITED SUMMER TOUR". Vincent and his singers will kick off their tour in Memphis, TN on July 20 and crisscross the country through September. So far, the group will be headed to Atlanta, Nashville, Oklahoma City, Dallas, Southbend, Chicago, Durham, Huntsville and Washington, DC. More dates are being added.