Reverend Clay Evans Heritage Series Offers New Music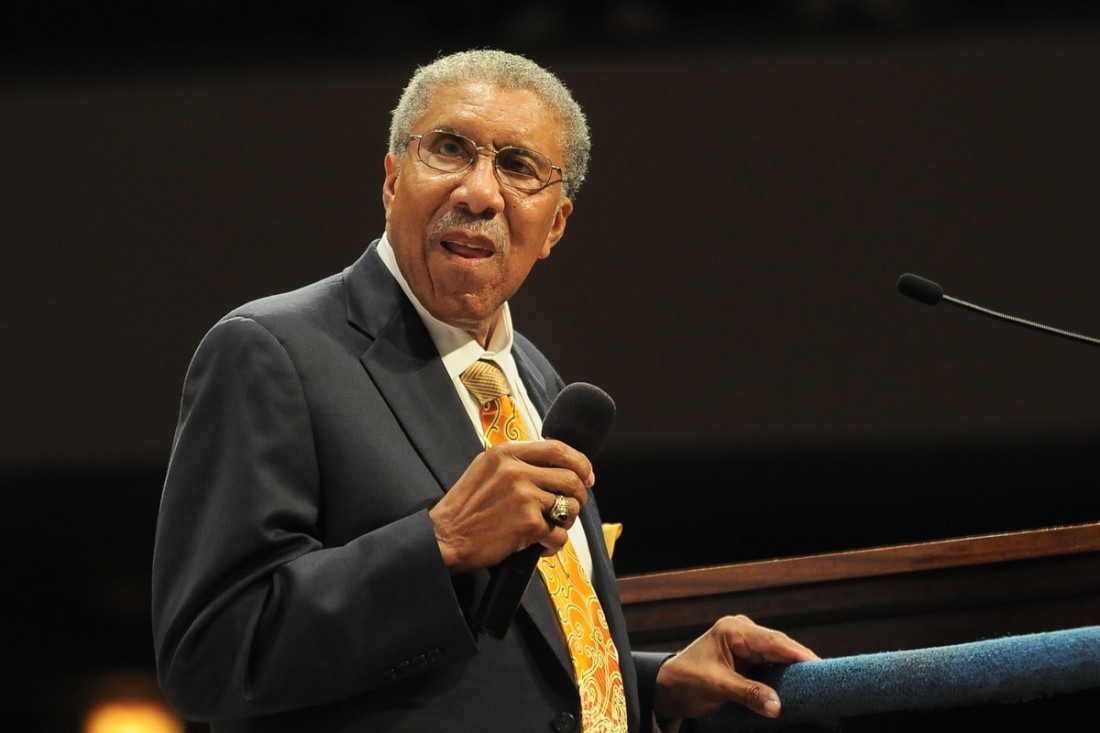 Great news for the
masses who love the authentic Chicago church sound. The Clay Evans Heritage Series compilation will feature vintage recordings that cover the 50 + years of ministry of Reverend Evans and the Fellowship Choir.
"Reverend Clay Evans is an icon, not only in Chicago but all over the world," noted Michael Evans, CESF Chicago Chairman.  "Reverend Evans has touched the lives of so many through the radio and television ministry of Fellowship along with the numerous recordings and travels of the Fellowship Choir.  The Clay Evans Heritage Series gives us the opportunity to remember and relive the glory days of Reverend Evans and the Fellowship Choir from the beginning."
Among the gems in the set produced by Fellowship musicians Royal Mickey Warren and Curtis Fondren is a never before released track of Reverend Evans and the congregation singing Trust in the Lord.  Warren remembers the recording as this: "We were at the end of his message one Sunday and the tape was rolling, he started singing and as the custom was, we went with him.  The church was on FIRE! Amazingly, it got left on the cutting room floor; and ended up going in the vault for some 3 decades.  We found it, listened to it and immediately thought this needs to be heard.  While Reverend Evans made this recording almost 35 years ago, the message is timeless and certainly relevant for the situations that we face today."
Proceeds from the Clay Evans Heritage Series will benefit the educational initiatives of the Clay Evans Scholarship Fund.
GOSPELflava got an exclusive first listen to Trust in the Lord