Kevin Lemons Drops New Music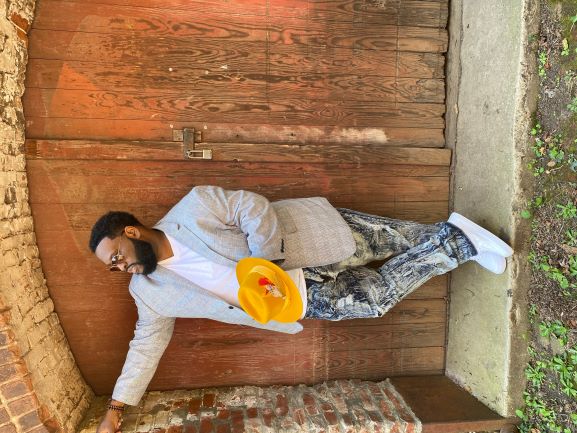 Kevin Lemons & Higher Calling is celebrating its 25th year anniversary as one of the most dynamic and captivating choirs in Gospel music with a new recording project that will be released later this year. As an introduction to the forthcoming LP, the single "For Your Good" is available today on all digital music providers. The lyric video for the song will help you sing along about the "good news from glory" that all things will indeed work out for your good.
If the name of this group sounds familiar, that is because over the past 25 years they have traveled nationally and internationally, sharing the stage with everyone from Bebe Winans to Kirk Franklin to Hezekiah Walker. They have also ministered on the telecast of The Stellar Gospel Music Awards.

Lemons describes "For Your Good" as "a feel-good church song that gets you excited to think about the goodness of the Lord and everything that He has done; it's a reminder that no matter what we are going through, it going to work out for our good."

Hezekiah Walker says the energy and impeccable vocal harmonies of Kevin Lemons & Higher Calling is what drew him to this group. "Choirs are the bedrock of the Gospel music tradition," says Walker. "Kevin Lemons & Higher Calling are proof that no matter the trends of the moment, there are young people who are also maintaining the choir tradition in fresh new ways."

Lemons began directing under the tutelage of his father, who was director of the historic Atlanta Masonic Choir. Kevin Lemons & Higher Calling was founded when 50 Atlanta-based singers came together for a one-time appearance in a special musical event that Lemons' father had created. That event went so well, and the singers enjoyed working with each other – and Kevin – so much that they stayed together. Two recording projects and countless national and international singing engagements later, Higher Calling is now comprised of 100 members: the core 50+ Atlanta-based singers, and some 50 additional singers hailing from California, Virginia, the DMV, New York, New Orleans, Texas, North Carolina, Florida and Alabama. Kevin Lemons & Higher Calling is an enduring force.

Lemons himself is a force as a vocal director, and most recently oversaw vocals on the critically acclaimed Netflix presentation and soundtrack for Come Sunday. His prowess shines through beautifully on "For Your Good," delivering a song perfectly timed for this season of enormous change.