Earnest Pugh Gets Apostolic Assignment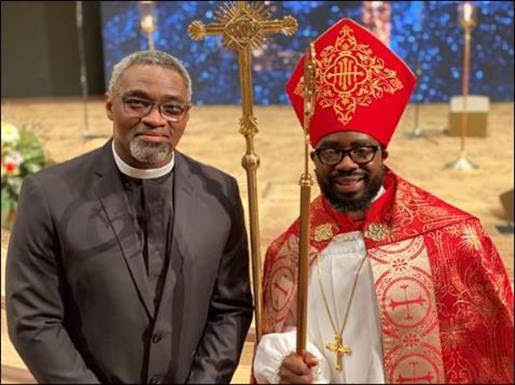 Blacksmoke Music Worldwide Recording Artist and Stellar Award Nominee Dr. Earnest Pugh, known as the Gentleman of Gospel, has been elevated to the esteemed office of Overseer within the newly organized Fellowship of Christian Churches United In Service (FOCCUS) under the leadership of Presiding Prelate and Bishop Victor Couzens. Dr. Pugh's Official Title is Bishop of Minstrel and Liturgical Activities (Designee).
According to Couzens, Senior Pastor of Inspiration Bible Church in Cincinnati, Ohio, "The mission of FOCCUS is to advance the Kingdom of God through the fulfillment of The Great Commission and The Great Commandment-by increasing the capacity of Christian Disciples in the world and in the market place as Jesus did in the New Testament.
FOCCUS will host its first event—a Prayer and Prophetic Conference November 10-13 at the St. Paul Baptist Church in Racine, Wisconsin with Host Pastor and Founder of FOCCUS, Bishop Lawrence Kirby. A host of Guest Speakers, Moderators and National Recording Artists will join forces to create a "Culture of Prayer" within the United States and beyond.
Pugh shared that he is very optimistic about the mission of FOCCUS and his role within the organization. He further states "I count it an honor to serve under such a great man of integrity and passion as my leader Bishop Couzens."
Pugh continues to promote his most recent work, The Outpour Experience heading to New York for a special recording and videotaping on Good Friday. The Outpour Experience received multiple nominations in the first round for the Stellar Awards and his radio single Thank You So Much is rounding the top 100 on the BDS radio chart.