Critically Acclaimed Doc Say Amen Somebody Returns To The Big Screen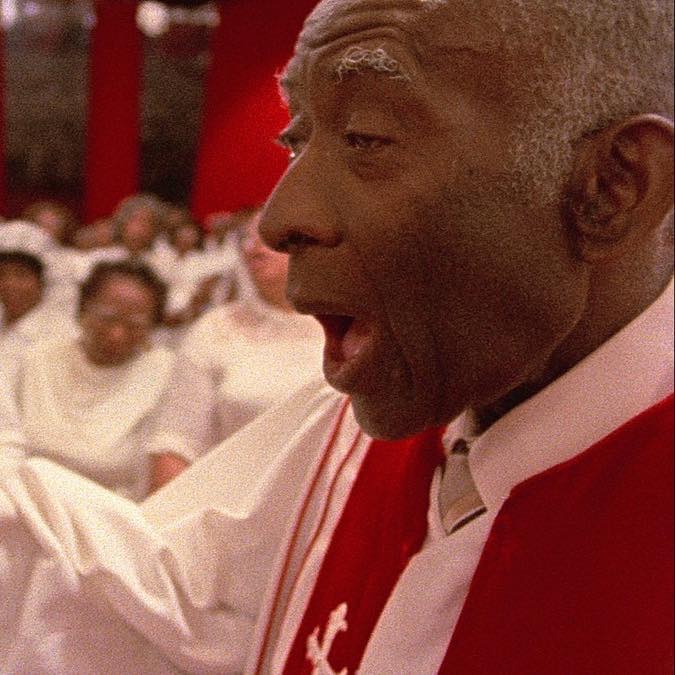 One of the most acclaimed music documentaries of all time, Say Amen, Somebody is George Nierenberg's masterpiece — a joyous, funny, deeply emotional celebration of African American culture, featuring the father of Gospel Music, Thomas A. Dorsey ("Precious Lord, Take My Hand"); its matron, Mother Willie Mae Ford Smith; and earth-shaking performances by the Barrett Sisters and the O'Neal Twins. When it was first released in the early 1980s, the film received an overwhelming critical response, garnering rave reviews around the world.
"One of the most joyful movies I've ever seen."
— Roger Ebert, Chicago Sun-Times
"The film's mood is never less than marvelously infectious."
— Richard Schickel, Time
"The music conquers doubt and unhappiness, and when it ends, you feel healed."
— David Denby, New York Magazine
Unseen in cinemas for nearly thirty years, Say Amen, Somebody has been gorgeously restored to 4K by Milestone with support from the National Museum of African American History and Culture and the Academy Film Archive. The new restoration features a brilliantly restored 5.1 soundtrack!
Say Amen Somebody Schedule
Film at Lincoln Center // New York, NY // Sept. 6 – 26, 2019
Amherst Cinema Arts Center // Amherst, MA // Sept. 11, 2019
Northwest Film Center // Portland, OR // Sept. 13 – 15, 2019
Northwest Film Forum // Seattle, WA // Sept. 13 – 19, 2019
Vancity Theatre // Vancouver, BC // Sept. 13 – 19, 2019
Galleria 6 Cinemas // St. Louis, MO // Sept. 13 – 19, 2019
Danish Film Institute // Copenhagen, DENMARK // Sept. 13 – 22, 2019
Music Box Theater // Chicago, IL // Sept. 14 – 15, 2019
University of Wisconsin Cinematheque // Madison, WI // Sept. 14, 2019
Ragtag Cinema // Columbia, MO // Sept. 14 – 19, 2019
Grand Cinema // Tacoma, WA // Sept. 18, 2019*
Laemmle Music Hall Theater // W. Los Angeles, CA // Sept. 20-26, 2019
Studio Movie Grill // Chicago, IL (South Side) // Sept. 20 – 26, 2019
Reel Art Ways // Hartford, CT // Sept. 20 – 26, 2019
Liberty Theatre // Camas, WA // Sept. 20 – 26, 2019
Guild Cinema // Albuquerque, NM // Sept. 24-25 and Oct 1-3, 2019
CCA Cinematheque // Santa Fe, NM // Sept. 27 – October 3, 2019
Digital Gym // San Diego, CA // Sept. 27 – October 3, 2019
Frida Cinema // Santa Ana, CA // September 28 – 30, 2019
Pickford Film Center // Bellingham, WA // October 13 + 21
Midtown Art Cinema // Atlanta, GA // October 25 – 31, 2019
Rosendale Theatre, Rosendale, NY / December 18, 2019